Australian Made Rugs and Carpets are a Better Choice! Here's Why.
There's a myriad reasons to choose Australian made products – whether it's your food, clothing, homewares or – you guessed it – your rugs and carpets. Read on to find out why Australian made rugs and carpets give you a better finish, long-lasting durability and reduce your carbon footprint too!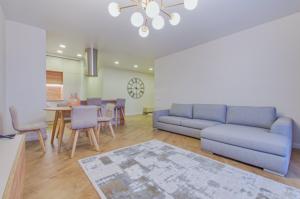 Australian made rugs and carpets give a better end result 
When buying Aussie-made, you're ensuring the products you purchase are made to Australian standards – that means they meet the top-tier labour, business, safety and quality standards set out by our government. In fact, Australia is known globally as a high-quality producer – that's why our product exports are in such hot demand internationally. 
When it comes to rugs and carpets, quality local manufacturing makes all the difference. From raw wool sourcing and yarn production to tufting, cutting and bonding the carpet, Australian carpet manufacturing is rigorously quality checked to deliver a superior, hard-wearing and long-lasting final product.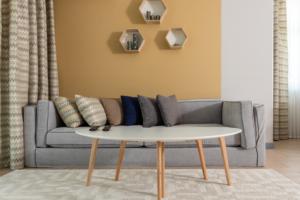 Reduce your carbon footprint by sourcing locally-made rugs and carpets
When you source local Australian-made products, not only can it reduce your lead times, it also reduces the related carbon footprint of your products. Add in natural fibres like wool, silk and bamboo and your carpet or rug is biodegradable and therefore doesn't shed microplastics either! With custom rugs and carpets, you're also only producing what you need, reducing excess waste in the process.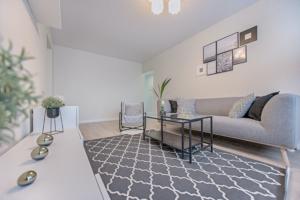 Every time you buy locally, you're supporting the Australian economy 
Buying Australian-made rugs and carpets supports the local economy at every stage of manufacturing and sale. From farmers growing wool to the creation of the yarn, rugs and carpets to retail outlets supplying products to the public – then the services associated with all of those businesses – there are hundreds of individuals working within the local journey. With more consumer demand, we increase the opportunities for local employment and keep Australian dollars cycling through local businesses. 
Artisan Rugs has a history of creating premium rugs and carpets right here in Western Australia, so we know a thing or two about the local manufacturing process, sourcing premium raw materials and finishing to your exact specifications. 
Renovating your home or building a new space? Talk to us about bespoke Australian-made rugs and carpets designed to be the perfect fit for you!