The Ultimate Rug Placement Guide
When you're looking to redecorate or renew your rug or carpet, you can't go past our ultimate rug placement guide, to help you find the perfect new rug for every room in your home.
Each room has a different purpose and use, requiring entirely different floor coverings. Here are some tips on what size and fibre to look for to suit each space.
Living Room
Your rugs styling options include filling gaps between furniture, partially anchoring under larger furniture to give a sense of space in a smaller room or framing the entire room to include all furniture for a cosier, unified feel in larger rooms.
In open plan spaces, smaller rugs can divide the zones, sectioning areas for particular purpose, like a reading nook, home office or a larger family space.
Ideally in these areas you want something more durable for moderate use, and something that will be both comfortable and easy to maintain. Cotton is durable, soft and easy to clean, while wool is stain, dust and flame resistant.
Product suggestion: The AC 74 is Australian made, featuring textures, tufts and opulence, using 100 per cent New Zealand wool and can be custom made to any size.
Click here to check it out!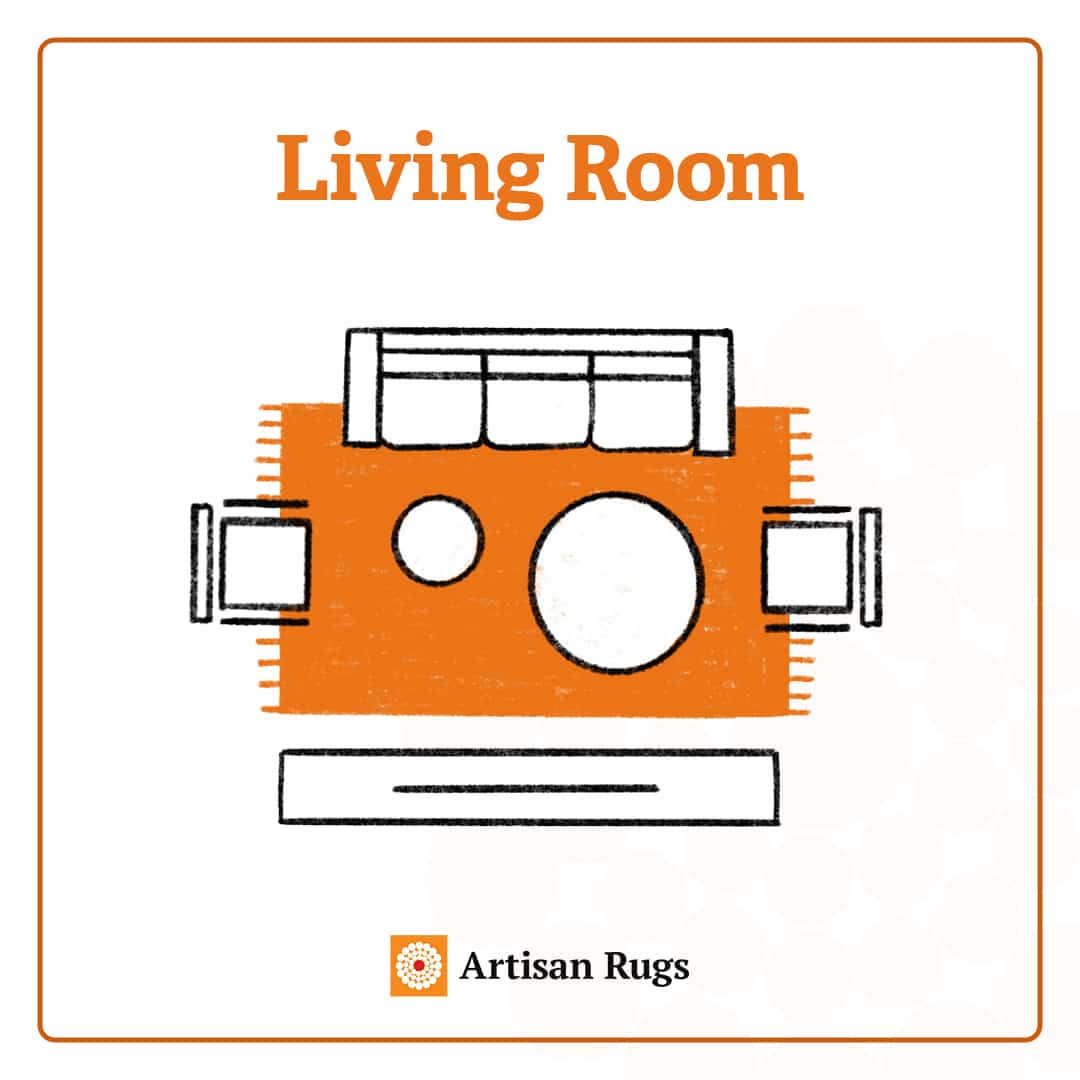 Dining Room
Centre a large rug under the entire dining table to include all the chairs when they are pulled out in position ready to be seated. Get the perfect measurement by pulling all chairs out and measuring the external frame.
If you're going to go all out on a rug, or fall in love with a luxurious fibre design, it may not be wise to place this one in your dining space, as it's a high risk are for spills and stains, so choose a practical durable material.
Wool is a wise choice, as it will repel stains with its natural lanolin coating keeping stains from penetrating into the fibres.
Product recommendations: For a traditional feel, take a look at our traditional wool collection or for something more classic, the CO 292 is a beautiful muted toned wool fibre rug available to order in any size.
Click here to check it out!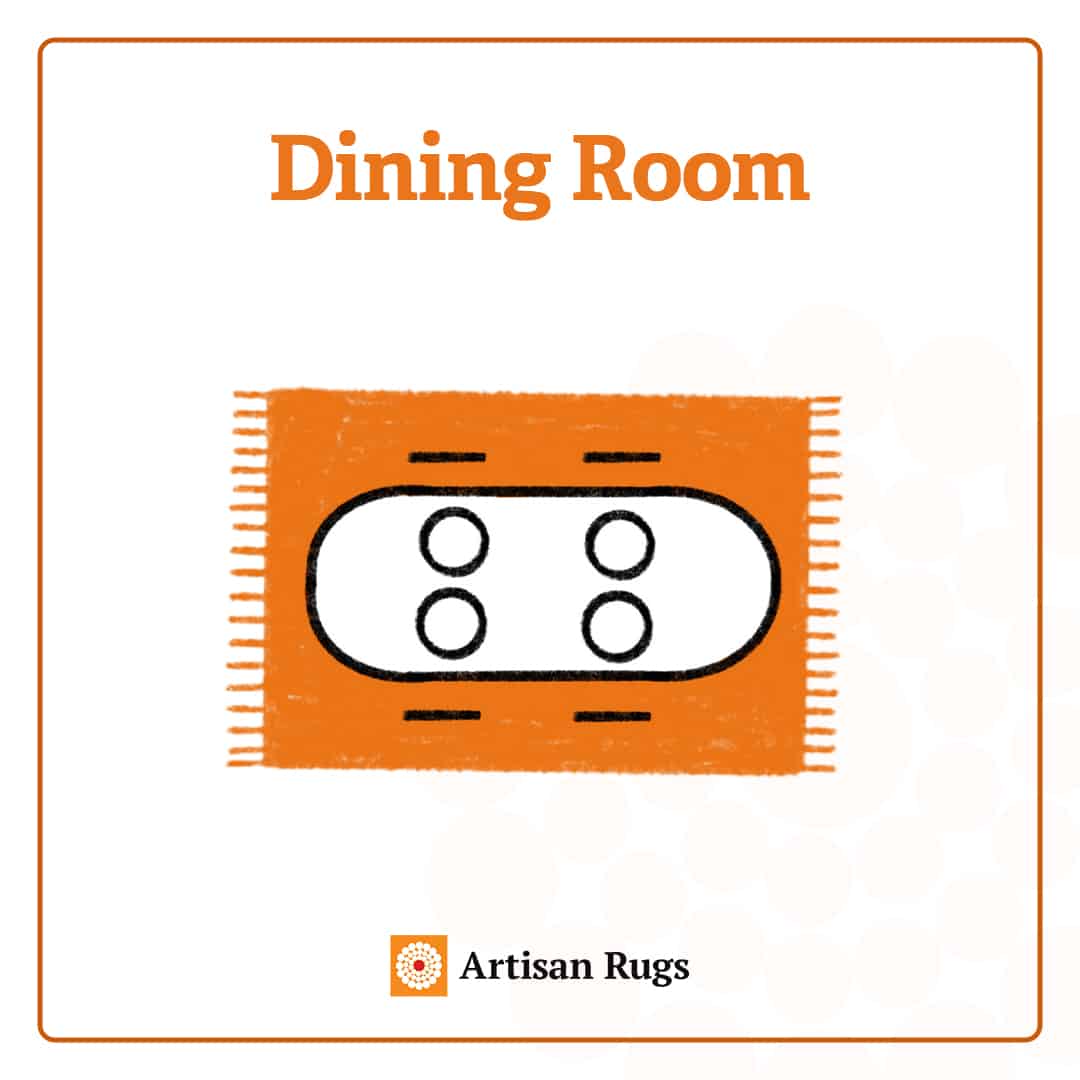 Bedroom
The placement and size of a bedroom rug should begin just below the bedside tables and extend out from the sides and end of the bed, to give you a soft, warm surface to step out of bed and walk around.
Wool or a blend of wool and silk, or the hottest new trend bamboo silk, are luxurious. Wool is also helpful to keep you cooler in summer and warmer in winter, with its insulating ability.
Take a look at our new arrival, the Manhattan Collection, like CO 329, featuring cool palettes in modern and transactional designs. These hand knotted designs are casual without compromising sophistication, woven by Indian artisans in the Jaipur area in wool and silk for real luxury.
Click here to check it out!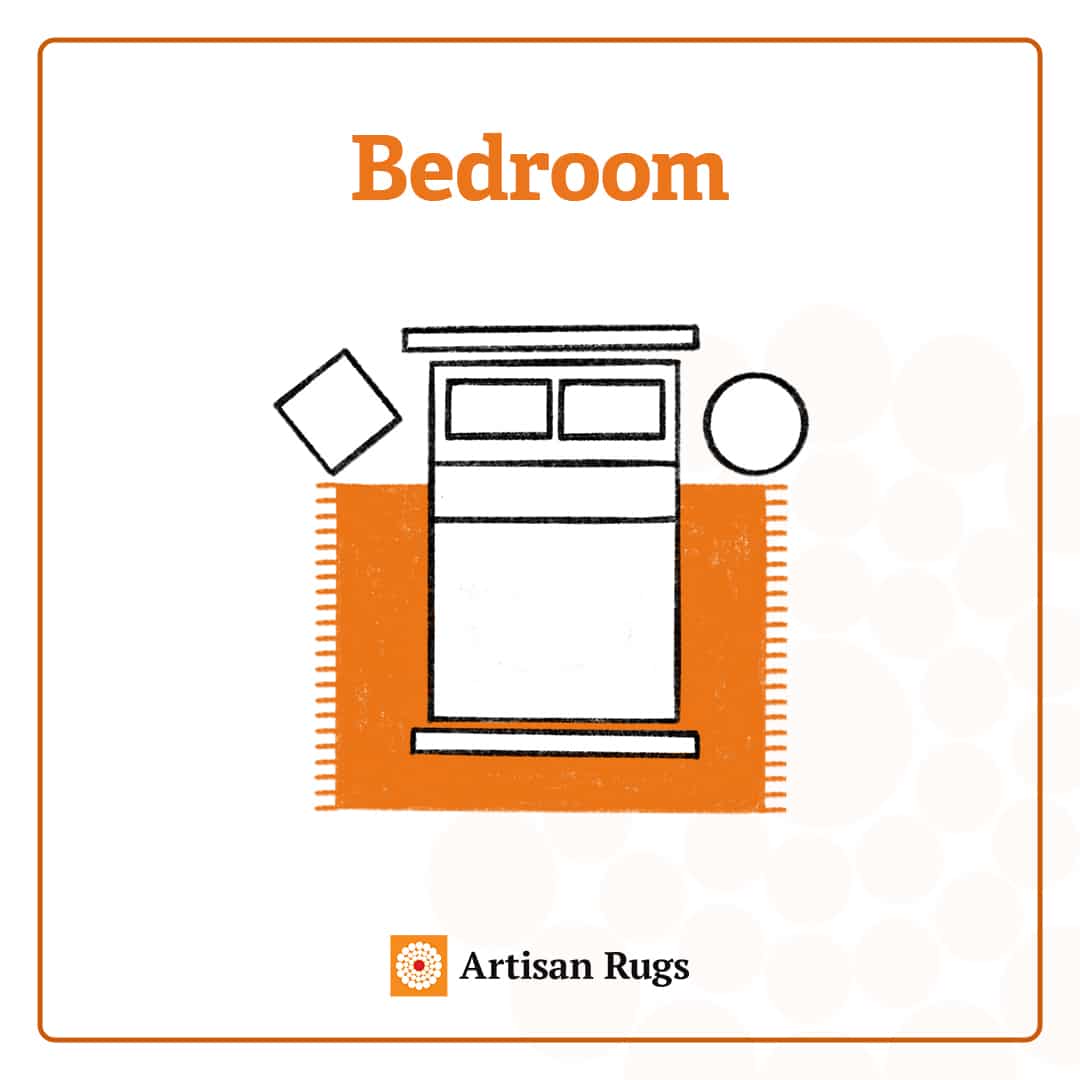 Hallway or Kitchen
In high traffic areas, rugs are a practical choice, because they can be removed to clean and will protect your flooring below. A durable, resistant and easy to clean fibre is essential.
To find the perfect size, make sure it extends the length of the space and doesn't come up short. Place it centrally, with even floor framing along the sides and even top and bottom.
Product recommendation: Take a look at the collection of runners available in various styling, for comfort and function, like the AC 105, Australian made runner featuring cool blues and neutrals to compliment your space.
Click here to check it out!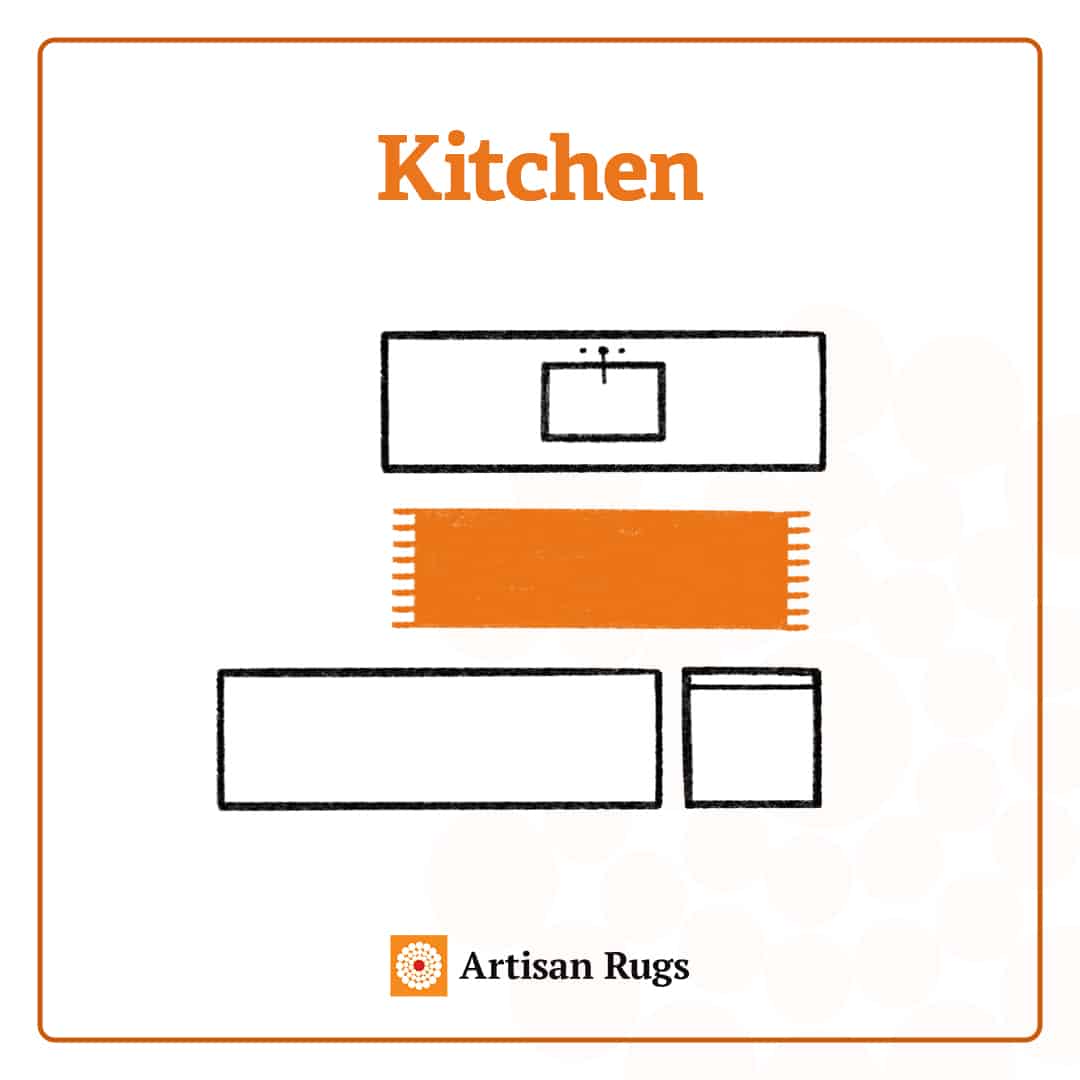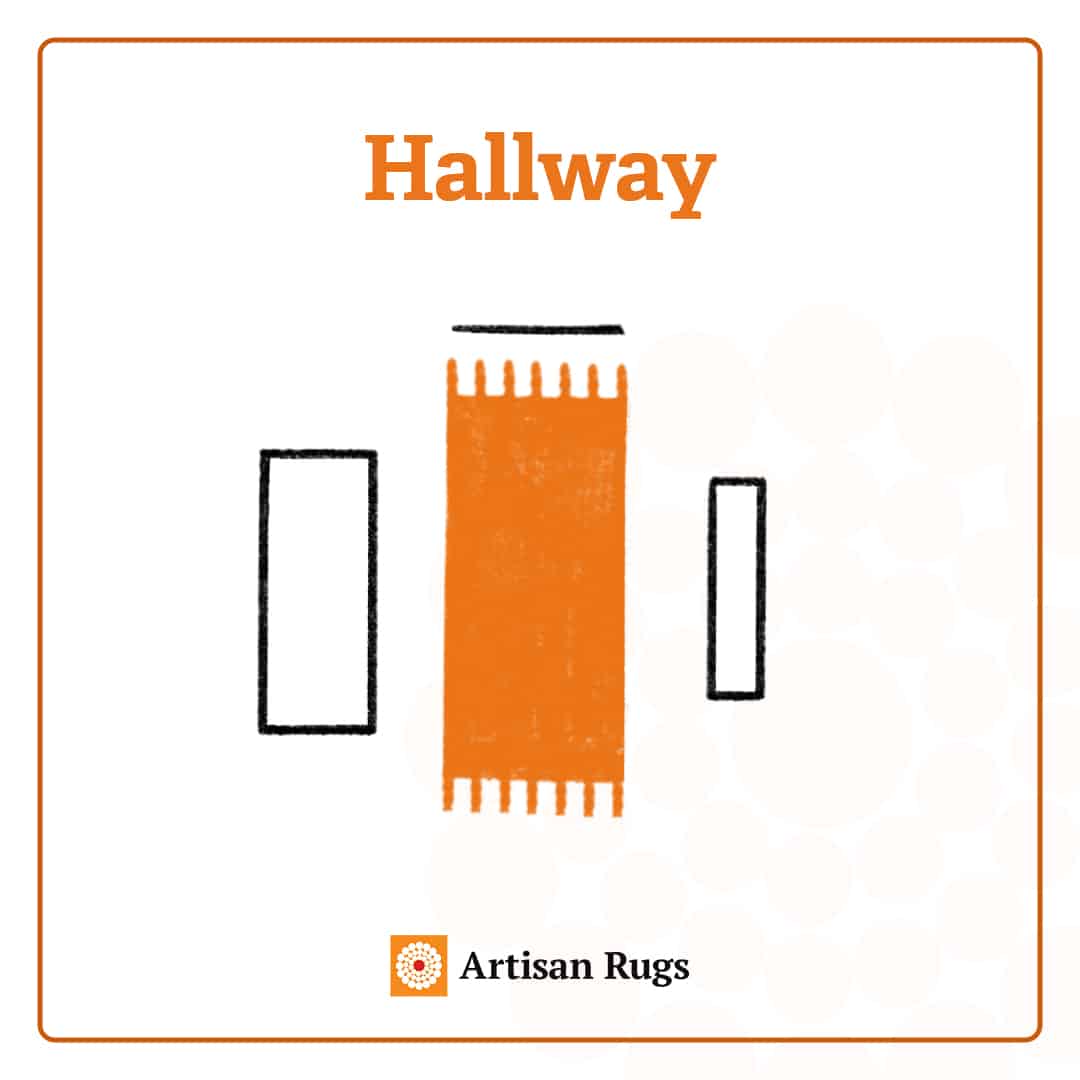 Choosing your Rug
Be sure to take advantage of the advice from the rug expert in store and check durability, maintenance and cleaning procedures of the rug you're considering before you make your final decision.
Perth's leading carpet and rug specialists, Artisan Rugs has a solution for every room, to bring style and luxury with our impeccable reputation. Browse the collection of wall-to-wall carpets by design, sure to suit every style and taste.
Artisan Rugs also offer bespoke, custom rugs if you're in search of a unique feature in your home.
Enquire with the Artisan Rugs team today to design your dream rug!