A look into traditional rugs and contemporary rugs
We're so glad you stumbled across our blog! We're here to answer your questions and help you decide what rug style is right for you and your space.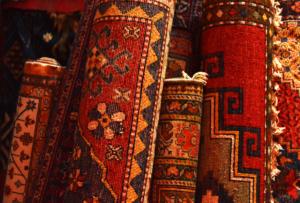 Traditional rugs
No, these aren't the old dusty rugs that are probably stored in the shed by your hoarder parents that only see the light of day when the Queen visits for tea.  In a typically Persian or Oriental style, these beautiful rugs contain elements like florals and delicate, ornate patterns and central medallions in shapes like diamonds, hexagons, and octagons. Traditional rugs are well-known for their luxury, elegance, class, and sophistication.  If this sounds like your style, a traditional rug could be the perfect fit for your home.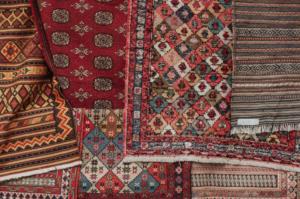 Contemporary rugs
Think wall art but on the floor! Contemporary rugs often contain breath-taking, abstract designs with contrasting bold and soft colour schemes and geometric or free-form patterns. Contemporary rugs are stunning in modern homes with a minimalist style or on the opposite side of the spectrum, in a creative and eclectic setting. The beauty of the contemporary rug is that there are no rules! Explore some of the beautiful contemporary rugs we offer here. 
Things to consider
It's a great idea to have a goal in mind when you style your home and individual rooms. Help your process along by asking yourself…
What is your style? 

What sort of mood do you want your home to reflect?

What will your decor and furniture look like 

Will your desired rug tie everything together? 
Whether your style is sophisticated and luxurious, quirky and fun, traditional and elegant, or inspiring and creative— at Artisan Rugs, we help you create unique rugs to suit your sense and space.
Bespoke rug design
Perhaps you have a vision, know exactly what you want, but just haven't come across a rug that's just right — a custom rug could be exactly what you need to create your homely haven! 
At Artisan Rugs, we offer beautiful bespoke rugs made in whatever style your heart desires. If there is a design you love and want us to create for you, enquire today! We manufacture and design everything in-house with premium supplies to achieve outstanding quality.  
Our team is ready to help you find your dream rug today!